No project is either too big or too small for us
Producing creative videos that entertain and inform our audience.
In addition to the corporate video work we do for our clients, we can also produce broadcast quality videos for both creative and business purposes. Whether you're looking to create a television commercial, infomercial, documentary, short film or pilot program, Nettel Media can supply the technical knowledge and expertise required to make your project a reality.
No project is either too big or too small for us. We're capable of managing larger scale initiatives for clients by leveraging our colleagues in the industry. At the same time we're also nimble enough to be able to provide cost-effective solutions to smaller companies with tight budgets.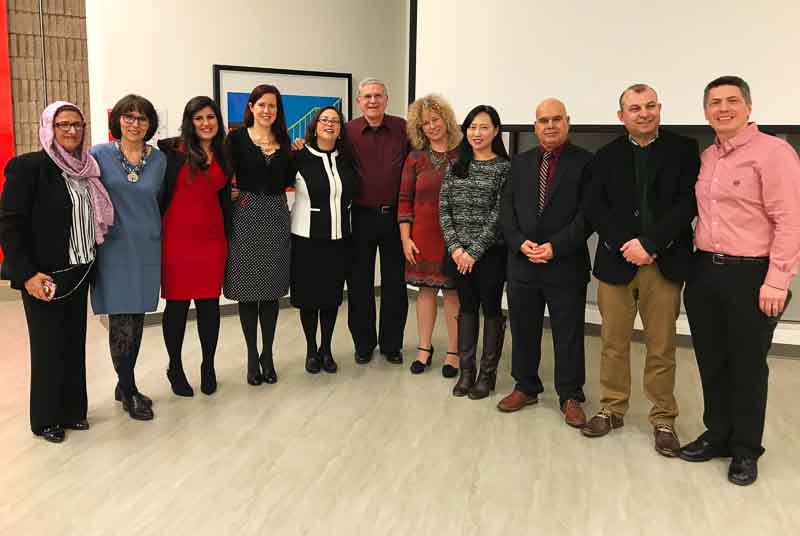 Broadcasting Video
We have a special affection to Broadcasting Projects!
While we thoroughly enjoy all aspects of video production, broadcasting projects really excite and energize us. Why? Because they provide us with an opportunity to be truly creative, to produce videos that will entertain and inform our audience.
At Nettel Media, we've been fortunate enough to have worked on a number of broadcast video productions over the years, including documentaries, pilot television programs, etc.
The following are a sample of other projects we've had the privilege of being involved in.
Documentary – "The Healing Portraits Project" (2019)
A one-hour documentary that follows the stories of three refugees settling in Canada and three artists who create a portrait inspired by their story. Funded in part by The Burlington Arts and Culture Fund and produced by Meraki Arts Collective, Nettel Media and The Arterie.
Documentary – "A Ripple On Life" (2017)
A 90 minute documentary produced by Erick and Karene Nettel and directed by Karene Nettel. This film follows a group of Canadian volunteers who travel to Uganda to set-up a clean water system at the maternity ward of Kawolo Hospital. In the process, the volunteers confront their own privileges.
Documentary – "(Re)Inventing Destiny" (2009)
A one-hour documentary produced and directed by Karene Nettel, this film focused on members of the Hispanic community who had recently immigrated to Canada. This project was funded entirely by the OMNI Television Independent Producers Initiative and produced in two languages.
Documentary – "The R Word" (2008)
A one-hour television documentary produced by Pierre Tetrault Media Inc., this story focused on the challenges faced by people with intellectual disabilities across Canada. Nettel Media provided Director of Photography and Sound Recordist services for this film, which recently received the TASH 2012 Positive Images in the Media National Award in Washington, DC.
TV Pilot – "Donating Dreamscenes: Students Say" (2015)
TV Pilot show where two students compete in an art contest where the winner donates a mural to a charity of his/her choice. Winner in 2015 of TV Pilot Program at the Indie Fest Film Festival.
Pilot Program – "Healing Rani" (2007)
A half hour pilot program produced by Rajan Tetrault Productions, this comedy was centred on the trials and tribulations of a single mother who aspires to be a comedian. She enlists the services of a recognized American comedian to mentor her and help her get her 'big break'. Nettel Media provided cinematography, sound design and editing services for this program. The program was a winner of the International Award for Best Cinematography of a Short Film at the 2007 New York International Independent Film & Video Festival.
Strategic. Reliable. Smart
No project is either too big or too small for us.
Contact us to inquire about how we can help with your broadcasting projects.
Serving Corporate clients, SMBs, Non-Profits