We help our clients to feature and promote their product or service through the creation of digital video. From concept through production, to final product and distribution we provide a complete solution for your corporate video needs. By versioning to any language, we target your unique client segment.
Nettel Media Inc. is insured according to broadcast industry standards, which ensures protection to you in every stage of production, as well as with copyright matters.
Nettel Media Inc. is based in Burlington, Ontario and serves clients all across de GTA. 
Contact us today to learn how we turn your idea into a successful video!
Corporate & SMB's
Video production has become a fundamental marketing tool for corporate and SMB's. See what we have for our corporate clients.
Non-Profits
You need a video company that is respectful, and mindful of the sensitivities and social issues of your clientele.
Documentaries & Broadcast
Our passion about social issues allows us to bring light and give voice to topics that matter.
Language Versioning
Voice-over your video in virtually any language. Leverage our expertise with Spanish speaking audiences.
Video Marketing – The Differentiator
One of the more challenging issues for businesses today is to break through the marketing clutter that exists – both online and off. Video marketing can help differentiate your company by providing you with a unique element that can be integrated overall into your marketing strategy, enabling you to communicate with your target market in a more compelling, expressive and appealing manner. Take advantage of the many benefits of video for your business.
Benefits of Video
With the explosion of the Internet, and more recently social media and YouTube, there has been much talk about the many benefits of video production for businesses. In spite of this, many companies struggle with the concept of including video in their overall marketing plan. Here are a few reasons why your business can benefit from video by including it as a part of your business' promotional strategy.
Bottom Line
The Investment In Video Can Pay Off!
Provides a multi-dimensional message (i.e. audio and video) that is often more compelling, impactful and engaging than strict copy or audio only.
Video can have a relatively long "shelf life".
Produces a relatively high return on your investment over the life of the video.
Video can be spread across multiple distribution channels simultaneously, thereby reaching your target market more effectively and contributing to revenue and profit growth.
Brand image and awareness
Video Enables Your Brand To Stand-Out From The Crowd!
The benefit of video is it provides another visual element for your brand, helping you to broaden your brand's exposure through this visual medium.
Elicits an emotional connection to your brand; video can convey key attributes that are more difficult to communicate through other mediums.
Can create an experiential and an aspirational dimension for your brand.
Communicate your key messages and value proposition to your clients in a clear and effective manner.
Better position and align the company with its key target markets and attributes.
Increase brand awareness online and off.
Creates legitimacy and credibility around your brand and business.
Multi-Channel Distribution
Maximize Your Ability To Connect With Your Target Market Across A Variety Of Platforms!
Video can be uploaded to your website, YouTube channel, Vimeo, email newsletter, mobile platform, etc., broadening your reach and exposure across multiple channels.
Optimize your website's search rankings, attracting traffic and potential clients to your site.
Marketing through social media (Facebook, Twitter, etc.) allows for immediate client feedback and engagement.
Benefit from a video product that can be re-purposed in a number of different ways.
Tap into new markets and new client segments
Video Can Open Your Business To New Markets And Opportunities!
Through language versioning, you can target your products and services to specific niche markets in a highly creative and compelling manner.
You can develop a more intimate connection with your audience by communicating with them in their native language, leveraging their culture and norms.
Use the Internet and language versioning to cut across traditional geographic boundaries to build your business and brand in new regions and markets.
The benefits of video production are both numerous and powerful. Harness this power and profit from the gains this will manifest for your business. At Nettel Media, we provide both corporate videos as well as broadcast videos that can help you gain an advantage in your marketplace. Contact us to find out how you can incorporate the benefits of video into your marketing efforts.
We are passionate about video!
Your Trusted Partner for Creative Video Solutions
Marketing Mindset
We believe that a successful corporate video entails a video marketing mindset – where your branding, positioning and overall marketing and business strategy are our primary considerations. Your video will only achieve its objectives by embodying these key marketing elements.
Reinforcing the Brand
The goal with any video marketing project is to create a video that reinforces the unique attributes of your company's brand. Through the video production process, we can create an experience that will capture the nuances of your company and communicate them through the power of the visual medium.
Strategic Implementation
For video marketing to be truly successful, it needs to be implemented strategically. In other words, you need to develop a strategy around video that fully leverages its capabilities, both online and off. The key is to decide what works best for your brand.
Video can be incorporated across a variety of channels -everything from tradeshows to in-store promotions offline, to websites, email marketing, digital press releases, YouTube and other social media platforms online. The opportunities are limitless when it comes to broadening the reach of your marketing messages.
Contact us if you would like to talk to a video marketing company that's focused on helping you get the most out of your video investment by growing your brand and business.
As a non-profit organization, our message is our product. Our success depends on the effectiveness of transmitting our goals and mission to the public and Nettel Media has been an instrumental piece in this process. From the very beginning they were incredibly patient in listening to our needs, and incredibly smart in deciphering our ideas and translating them to concrete concepts. They are truly professionals in the work they perform and the finished product surpassed all of our expectations. They helped us in every single stage of producing our corporate video, from reviewing and revising the script, to selecting all the visual material that was to be used in production, to selecting music and themes for our video. It was truly a pleasure working with them and we will surely call upon Nettel Media for any future needs.
In my experience with Nettel Media, they have consistently approached all of my projects with absolute professionalism, dedication and with keen insight for the plans I envisioned… I have been impressed with their refreshing and adaptable style. I would define the firm's signature as their strong communication and interpersonal skills, the ability to be true to a client's concept, something I value in having people assist in making my productions a reality.
Erick and Karene are very professional in their services and demonstrated patience and commitment when we kept changing our desired outcome during the post-production process. I would highly recommend this company to anyone.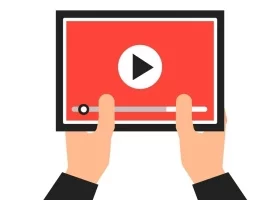 In our last blog, we talked about the importance of taking your business presence online and making sure that you use video in social media to your advantage. We placed focus on Youtube, Facebook...
Drop Us A Line
We are standing-by to discuss the objectives and requirements for your own video project.
Reach out today!