A corporate brand building perspective
Enhance the credibility and legitimacy of your business.
The digital era has ushered in a plethora of new tactics and channels for businesses to promote and market themselves. Without a doubt, one of the most powerful and influential, particularly from a brand building perspective, would have to be the corporate video.
A professional corporate video can do a lot to enhance the credibility and legitimacy of your business. Corporate videos create an image for your business and help to establish your brand, while also facilitating customer engagement through a differentiated visual experience.
We've worked with a variety of companies in a broad range of industries. We have a proven track record for capturing a business' true essence and embodying it in the form of a high quality video solution.
Contact us to find out how we can help.
Corporate video production
should become a fundamental part of your video marketing and overall marketing efforts. Corporate video can be employed to achieve a number of business objectives across a variety of mediums. These would include the following:
Build brand awareness and recognition
Demonstrate business capabilities and skills
An additional visual element for tradeshows and in-store promotions
Training and information sharing purposes
As an infomercial for presentations, sales initiatives, etc.
An online resource for your website, e-newsletter or social media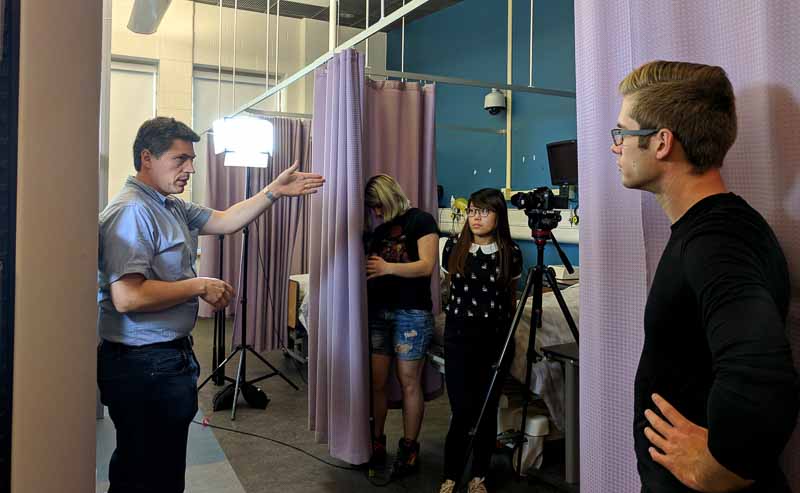 Corporate Video
Helping Corporations building their brands
At Nettel Media, we've had the distinct pleasure of working with a number of amazing businesses and business people, who have inspired and challenged us to grow and improve. We're very grateful that these companies have chosen to hire us for their corporate video needs.
We're especially proud of those projects and clients who have been successful in building their brand, and who have realized the importance of a corporate video in helping to promote their business in a more effective and visual manner.
Some of our clients have included
Javeline Technologies
Lifestyles by Barons
The UPS Store
Sport Injury Prevention Centre at the University of Calgary
The Oakville Golf Club
The following is a sample of some of the great projects we've been fortunate to be a part of. Click on the thumbnails below to check out the video marketing work we've done on behalf of our clients.
Strategic. Reliable. Smart
Commercials in Spanish each year
Minutes of Corporate video produced
Hours of editing and post-production
Contact us to inquire about how we can help with your Corporate project.
Serving Corporate clients, SMBs, Non-Profits