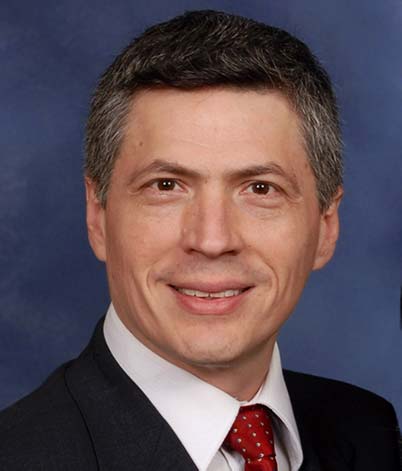 Erick is Managing Partner and Creative Producer at Nettel Media. His expertise creating video content has allowed him to successfully serve clients such as The UPS Store, Sports Injury Prevention Research Centre, Adlib Software, The Institute for Research and Development on Inclusion and Society, and The Oakville Golf Club among others. He joined the company after a long and successful career at Rogers Media, where he rose from the ranks of Production Assistant at CFMT to his final position as Senior Producer of Diversity Programming at OMNI Television.
Erick Nettel graduated with honours from Universidad Iberoamericana in Mexico City, one of the most prestigious private universities in the country. He obtained a Bachelor's Degree in Communications, majoring in Filmmaking. After graduating, Erick developed parallel careers in both the Mexican television and film industries.
In television, he held several positions in the production area, eventually rising to the position of Chief Content Supervisor at Cablevision, a division of Televisa Broadcasting conglomerate. In the film industry, his credits included Production Coordinator for Serpientes y Escaleras (Busi Cortés, 1992) and 2nd Unit Production Manager for the award winning feature, Dos Crímenes (Roberto Sneider, 1995).
Erick received a scholarship from the International Council for Canadian Studies, which allowed him to attend the Film Production program at Vancouver Film School, where he obtained a certificate of excellence. In 1997, Erick immigrated to Canada and worked as an Assistant Editor and Translator for the award-winning documentary A Place Called Chiapas (Nettie Wild, 1998).
While at OMNI Television, Erick was a key member of the Core Team that oversaw the integration of Citytv and Omni under one roof at Dundas Square in Toronto in 2009. This high profile project involved the integration of all systems and processes for both broadcasters, along with the acquisition of new software and hardware.
Erick also found time while at OMNI to participate in a variety of independent film projects, where he held a number of positions including Director of Photography as well as Editor. In 2007, he received the International Award for Best Cinematography for the short film Healing Rani at the New York International Independent Film and Video Festival.
In 2008, he worked as the Director of Photography for the documentary, The R Word, which earned the 2010 award for Best Documentary at the Fifth International Disability Film Festival in Moscow. Since 2008, Erick has been invited to sit as a jury member for the International Tamil Short Film Festival in Toronto.
In the spring of 2011, Erick joined his wife Karene at Nettel Media, where he enjoys working with corporate clients in helping them achieve their business goals as well as being an integral part of the creative process for all client projects. He currently serves as a warden at St. Christopher's Anglican Church in Burlington and volunteers his language translation talents with the Rotary Club Burlington North. In the spring of 2019 Erick received the Paul Harris Fellow award for his volunteer work.
In his free time, Erick enjoys spending time with his daughter, listening to music, reading, and playing the mandolin.
Drop Us A Line
We are standing-by to discuss the objectives and requirements for your own video project.
Reach out today!